Get Up & Go
AMAZING DESTINATIONS AND THE BEST PLACES TO VISIT IN 2023 IN SOUTHERN VIETNAM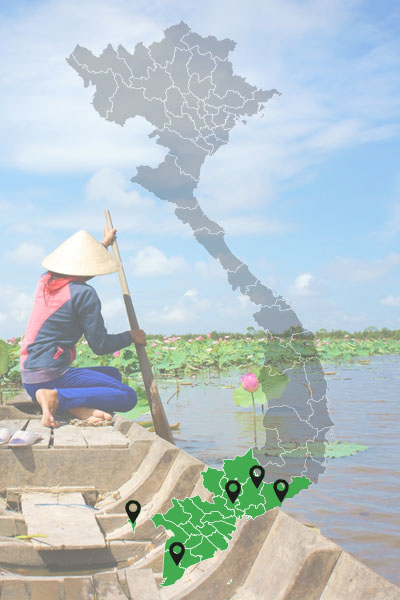 Ho Chi Minh City, formerly known as Saigon, is the largest city of the country and played a decisive role in the Vietnam War. Nowadays it is an incredibly busy and lively city where the high contrast mix between commerce and culture drives the city forward.
The Mekong Delta is known to many as Vietnam's Rice Bowl. The picturesque natural waterways and beauty of the area, its warm and friendly local people make it a worthy visit.
The Great Holy See Temple of the unique Cao Dai sect, a religious hybrid, incorporating Buddhism, Christianity & Confucianism, is considered one of the most striking structures in all of South-East Asia.
Cat Tien National Park comprises an amazingly biodiverse area of lowland tropical rainforest. It is one of the outstanding natural treasures in Vietnam, a true jungle, and the hiking, mountain biking and birdwatching here are the best in the south of Vietnam.
Mũi Né and Phú Quốc are the best places in Vietnam to finish your Vietnam trip with some relaxing days at the beach.
For all you need to know about the destinations in southern Vietnam, you can click the specific links below.
Address
24 Hang Buom Street, Hoan Kiem District,
Hanoi City, Vietnam