Vietnam
The Best 2023 Day Tours
Our day tours throughout Vietnam are the perfect way to visit the most interesting places in that area. We carefully designed and selected day tours and offer only those that meet our quality and service standards. We go in smaller groups or private so you can have a perfect interaction with our tour guides in order to provide the best possible experience.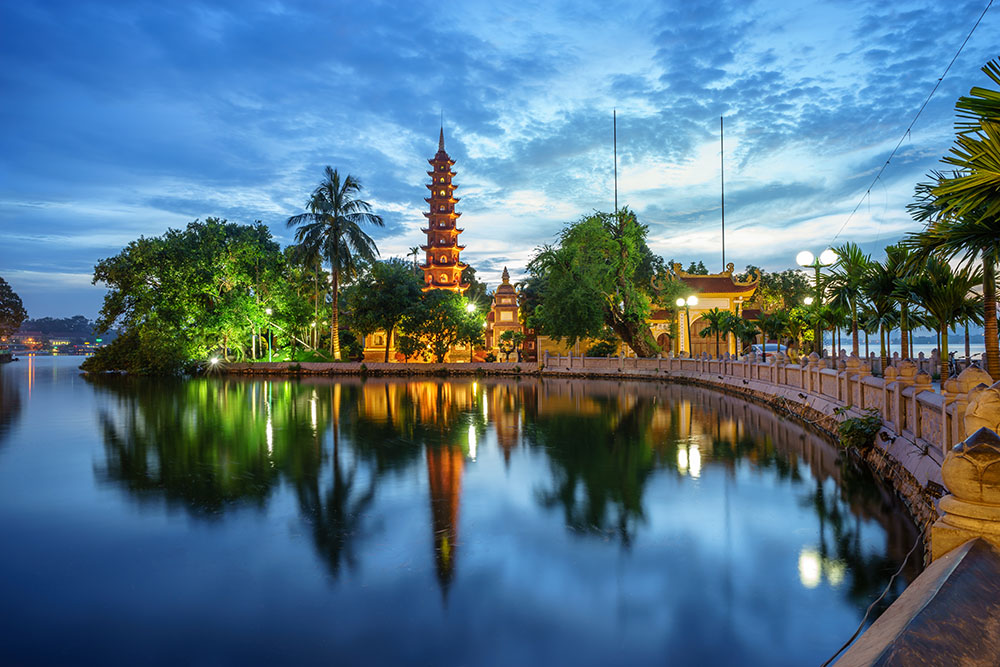 Welcome to Vietnam's richest cultural capital and take an exciting city tour around the 'City of Lakes', amust see during your Vietnam travel. The focal point in Hanoi is Hoan Kiem Lake, a green oasis with an island pagoda. Discover the Old Quarter and its 36 streets with their own typical trades and specialities as its buzzing center.
Our Hanoi Old Quarter Street Food Tour and our Bicycle Tour Hanoi through the City and Red River Delta should definitely be on the menu. Especially a Bike Tour through Hanoi means you can cover more ground, see and experience real local life while doing it in a green way. The perfect Hanoi experience!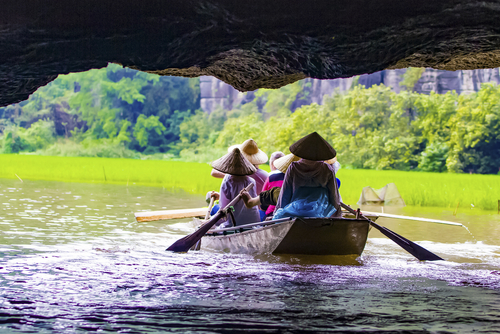 Ninh Binh city is located about 90km south of Hanoi in the Red River Delta and is the capital of Ninh Binh province.
The area is truly breathtaking, with green rice fields in the delta area and famous for its limestone mountain and karst sceneries, best seen during a boat ride. Ninh Binh itself is a pretty dull place to be at so most visitors choose Tam Coc or Trang An as their base for exploring the area.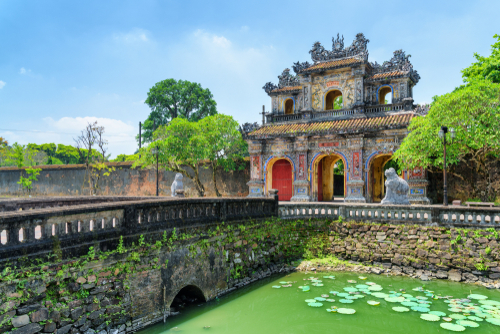 Hue in central Vietnam is the former capital of the Nguyen emperors in Vietnam. Hue is recognized as a World Cultural Heritage site and not only famous for its peaceful tranquility but also for the 'Complex of Monuments' a.
Discover the best of Hue on our City Tour where we visit the most striking and impressive temples and tombs like the Royal City, also called the Imperial Citadel and tombs like Minh Mang and Khai Dinh. Of course a boat ride on the Perfume River should not be missed and for those prefer to explore more by bike, we have great cycling tours in the countryside of Hue.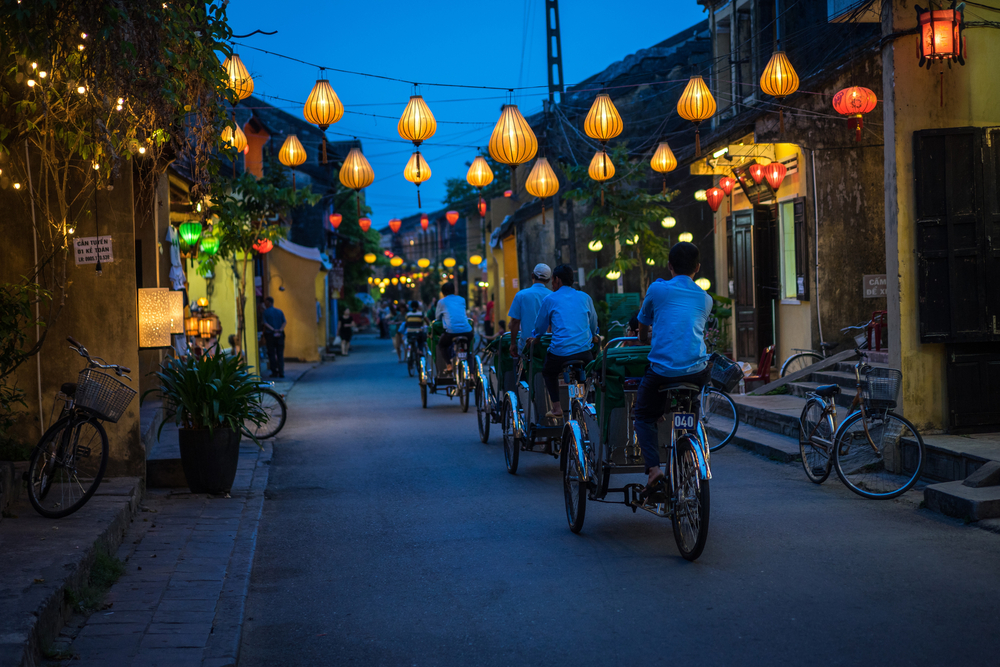 The ancient town of Hoi An is a UNESCO World Heritage Site and lies at the Thu Bon River. It is a picturesque an exceptionally well-preserved example of a Southeast Asian trading port dating from the 15th to the 19th century. It is a cultural melting pot of Chinese, Cantonese and Japanese bridges, assembly halls, merchant houses and tea warehouses with their own unique architecture.
The colorful streets, the pedestrianized center and great atmosphere make it the perfect place to recharge your battery during your Vietnam travels. Popular places in the area are of course the famous Hai Van Pass, snorkeling and diving at Cham Island or one of the famous beaches like An Bang or Cua Dai. For cultural heritage Mỹ Sơn and for some breathtaking countryside the Golden Bridge at Ba Na Hills are popular destinations.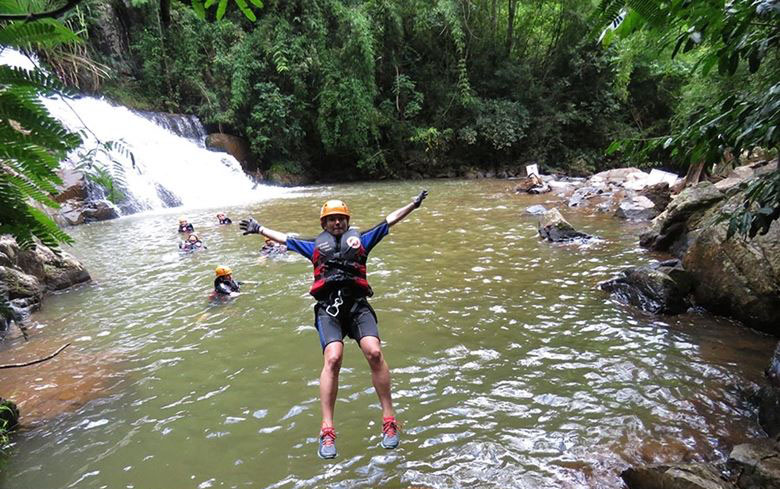 Đà Lạt, in the Southern part of the Central Highland, is the capital of the province and in terms of weather nicely spring like cool compared with the rest of the country. It is the place for Easy Rider motorbike tours through the countryside where the terraced hills are filled with flowers and vegetables. Impressive waterfalls like Datanla Falls and Elephant Falls are popular visits. For the adrenaline junkies it is heaven with activities like canyoning, zip lining, hiking, rappelling from waterfalls, rock jumping and natural water slides.
.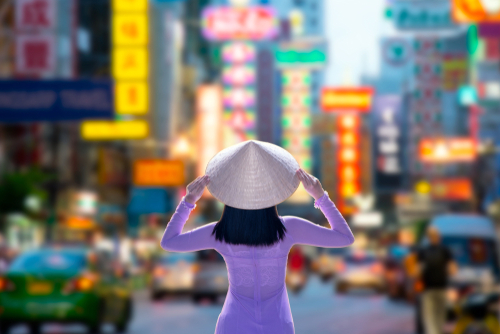 Ho Chi Minh City, formerly named Saigon, and famous for the pivotal role it played in the Vietnam War is the largest city in Vietnam. It's also known for its French colonial architecture, including the Notre-Dame Basilica, which is made entirely of materials imported from France and the neoclassical Saigon Central Post Office. Modern office skyscrapers, amidst Oriental style pagodas and food stalls along the street, create a dynamic urban area in very special sense. It is also a perfect base to explore the Mekong Delta and even for ongoing travels to Phu Quoc Island or Cambodia.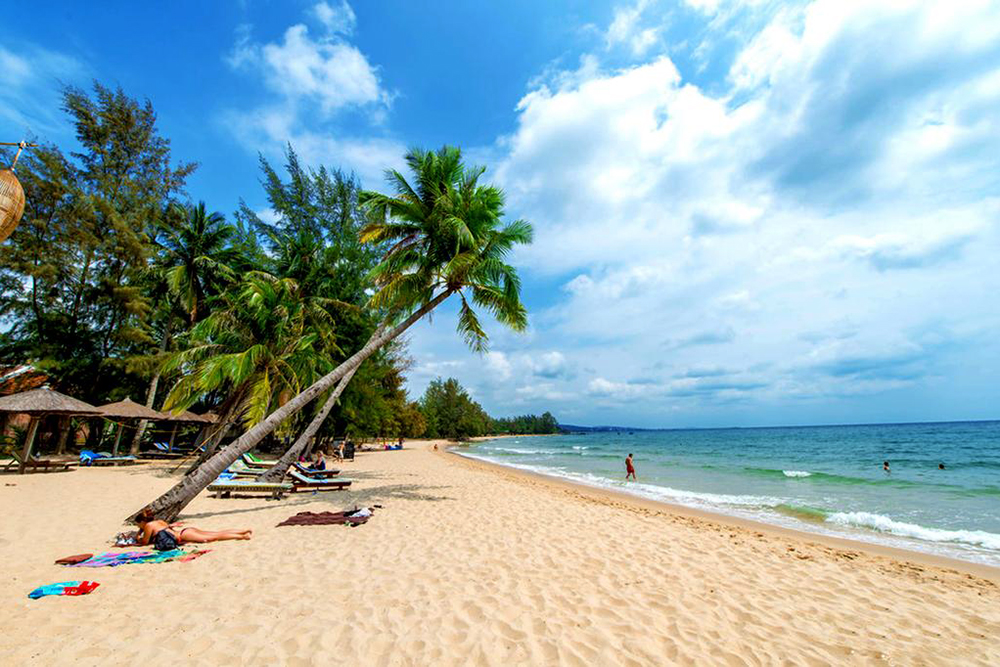 Phu Quoc is Vietnam's largest island and located south of the Mekong Delta at the border with Cambodia and is an hour's flight from Ho Chi Minh City. It is a popular beach destination with still some beautiful beaches and a great place to stay. Enjoy fantastic seafood, for example at the Cho Dem Phu Quoc, the night market in Duong Dong. A nice way to discover the island is by motorbike to places like Phu Quoc Prison, Sao Beach and the fishing village of An Thoi in the south. Up north there are some hidden gems like Rach Vem and Ganh Dau.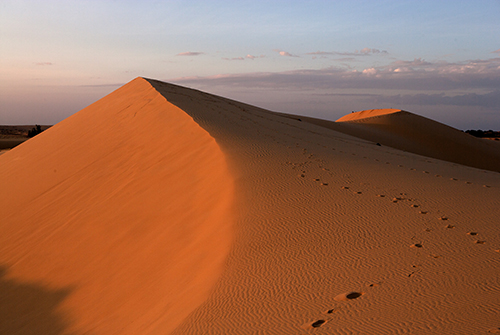 Mui Ne
Mũi Né is a beach resort town along the South China Sea in Southeast Vietnam. With a long, palm-lined stretch of sand, it has steady wind conditions (in the dry season) that make it a top destination for windsurfing, kite surfing, sailing and other water sports. It's also a popular weekend getaway from Ho Chi Minh City, with a busy strip of hotels, restaurants and shops.
Address
24 Hang Buom Street, Hoan Kiem District,
Hanoi City, Vietnam
Phone
Whatsapp Eric
+84 934 542 703